Summer has begun, vacations are planned, employees are taking turns leaving the office, and you are wondering how to animate your internal communication during this particular period? This article is for you!
July and August are a time to work on what organizations don't have time to do the rest of the year: focus on themselves. Customers are less reactive, and part of the teams are on vacation; don't relax your efforts in terms of internal communication, on the contrary!
The challenge is to connect employees and maintain the link between them and the company. That's why we've put together a few tips to fuel your internal communication during the summer!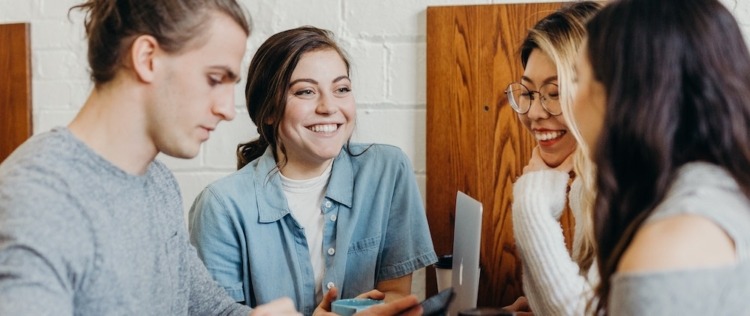 Communication does not take a vacation
When it comes to external communication, there's no question: you don't stop communicating during the summer. Advertising campaigns adapted to the season, social networks consulted more often on vacation than during the year... You continue to communicate with your customers, so don't neglect your teams!
Communication is an essential link in the life of a company, and the summer period does not justify putting it on hold. On the contrary, the time is ripe for more and more participative communication, the periods of rotation between collaborators are the opportunity to let your imagination run free with reduced teams...
Adapt to the time and take advantage of a more intimate setting to experiment with new ways of addressing your employees. The most important thing is to stay connected to your teams and not let them down.
So if you're looking for inspiration to boost your internal communications during the summer, read on...
Adjust your pace and stay connected
The opening rate of your content - emails, newsletters, publications on corporate social networks... - is probably lower in summer than usual. However, don't focus on this: it's normal, some of your teams are away! Continue to address important topics, but from different angles. News, announcements... Anticipate the summer period in your communication plan in order to make it a real opportunity to strengthen the links:
Put in place impactful actions that will make an impression on your employees. The objective is to keep their attention even though the comings and goings of holidaymakers are incessant.
Involve your employees in communication actions. Involve them in the life of the company to boost their motivation. Value them and teach them to become ambassadors of your internal communication. Giving them a hand in the creation of content is a way to prove your confidence in them and to reconnect with the company's values.
This is the time to get closer to your teams by offering them content that highlights their work, their missions or their vision. Get to know them better and encourage them to meet each other.
Adapt your internal communication
Now is the perfect time to bring diversity to your content. It's not about filling in the blanks to meet your objectives, but rather about creating content that is truly useful, inspiring or informative (even if it means communicating less). Your teams will be grateful to you for giving them access to communications actions that change:
You can afford touse a lighter tone. This is the time to be less formal and to establish a stronger connection with your audience. While some colleagues are on vacation, it's time to make those whose turn it is not yet to go dream!
Don't skimp on a touch of humor; make your publications fun to catch the eye and attention of your employees. Bring freshness to your internal communication in this summer heat.
Our tips for animating your internal communication during the summer
4 examples of concrete actions
#Action 1 - Employee portraits to engage your employees
It is essential that employees who attend stay engaged and feel connected to their team. Since they will be absent on a rotating basis, put them in the spotlight! Make videos, or do it in audio.
Capitalize on the human element. Why not present the jobs behind the scenes? This more intimate setting is ideal for strengthening the ties that bind your employees.
💡 The natif. app. offers an audio presentation feature to allow employees to get to know each other better and learn more about each other's functions and missions.
#Action 2 - Content series to feed your community
Speaking of employee portraits... Why not broadcast them as a series? Continuity and regularity are the key words for a successful interaction with your audience. Opt for a weekly or bi-weekly broadcast in order to maintain a constant rhythm without overloading your employees.
Creating a "summer series" also promotes the discoverability of your brand on networks. Indeed, the attraction of an episode invites to go back to the series; your contents thus benefit from a longer life span.
Finally, know how to create a sense of expectation that will make employees want to discover the content they missed!
#Action 3 - Retrospectives to look back on the highlights of the year
Offer your teams a mid-year retrospective: Highlight successes, take stock of your customers' feedback and your teams' learning... In the form of an article, a video, a podcast or a newsletter, give yourself a treat by creating a best of memorable news from the previous months.
Don't be afraid of replays! They are a good way to draw the attention of employees or clients to a significant element and to take a fresh look at it.
#Action 4 - Monthly news recaps to keep in touch with the absent
Think about people on vacation; they no longer have access to company news, and it can be time-consuming to go through the emails, newsletters and publications they missed while away. Why not create monthly or weekly summaries of important company news? It's a way for returning vacationers to get back on the bandwagon without feeling like they've missed any of the announcements or events their colleagues have been through.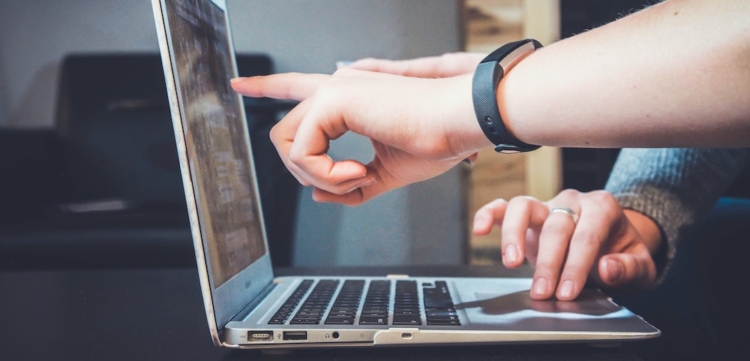 Stay tuned and above all: prepare for the start of the school year!
If your communication plan has already been established at the beginning of the year, take advantage of the summer period to anticipate the recovery and get the ball rolling early enough to be ready for September. Work on the back-to-school issues, and do a mid-year review of your editorial calendar. In contrast to the retrospective, prepare the major milestones to come...
After analyzing the impact of your communication during the first half of the year and adjusting what needed to be adjusted, consider organizing a back-to-school event, an opportunity to welcome the last Augusters and to properly welcome your new employees. Don't hesitate to mark the occasion in September in order to start off on a healthy footing that gets your teams on board.
You've got it, if you're still wondering if it's really effective to communicate during the vacations: the answer is yes!
It is essential to keep the company alive and to unite your teams. Adapt your strategy, take stock, anticipate the return to school, but don't forget: take advantage of the vacations to recharge your batteries and come back more motivated than ever in September!