What motivates your employees to get up every morning and come to work in your company? If "paying rent" is the first answer that comes to mind, this article is designed to help you strengthen your company culture.
Corporate culture: what are we talking about?
While there are many definitions of this concept, corporate culture can be defined as the set of collective values, beliefs and rituals that form the identity of a company.
In other words, corporate culture encompasses all the conscious and unconscious elements that help to create a sense of pride in belonging and a dynamic around a common vision in which everyone can identify.
At a time when 92% of young graduates say they are looking for meaning at work(Audencia), a brand with a strong corporate culture will considerably increase its ability to attract, motivate and retain talent. This is a major asset for consolidating your employer brand and turning your employees into true ambassadors.
Some examples of companies with a strong culture
The animation giant Pixar puts employee creativity at the heart of its corporate project. A value that has very concrete applications in the daily life of employees: " If you walk around the animation area, you will see that it is unbalanced," explains director Brad Bird(The Incredibles, Ratatouille). People are allowed to decorate their offices however they want. One guy might decorate his office like a western, while his neighbour's office looks like a Hawaiian landscape. We allow a little bit of craziness in the working environment of the animators."
Pixar's corporate culture is also reflected in the architecture of its building. " Everyone works in their own area: the developers are with each other, the animators are with each other, and the designers are with each other. When Steve Jobs (CEO of Pixar until 2006) designed the layout of our building, he placed the mailboxes, meeting rooms, cafeteria and toilets in the centre of the building so that everyone would cross paths during the day. He realised that creative things happen when people meet and look at each other. So he made it impossible not to meet others.
Closer to home, Decathlon has developed a corporate culture that makes sport the core value of its identity: " At Decathlon, the most important qualifications are a passion for sport, a passion for others and a passion for entrepreneurship. Thus, the Group favours the recruitment of sports profiles as advisors in its shops, encourages physical activities at lunchtime, and honours a partnership with the League against Cancer to collect donations during the Relay for Life... So many initiatives that help the company to regularly appear at the top of the Great Place to Work ranking.
How to create a strong and sustainable corporate culture?
#1 Take stock of your values
What would humanity be missing if your organisation did not exist? Asking this question is anything but trivial because it questions the meaning you give to the work of your employees. Why do you think it is essential for your team to be fully committed to your project? What do they have to gain, apart from a salary?
The values of the company allow the whole team to be guided towards a common goal. If the company is a boat that sometimes has to sail through storms, it is important to find the compass that will guide the actions of your employees in all situations.
Romain Moulin, founder ofExotec, the first French industrial unicorn, gives his vision: " Culture is what allows a company to bond. When your company reaches a certain threshold of employees, you start to see people arrive whom you don't know and with whom you have little connection. From that moment on, your managers have a crucial role to play in transmitting the company culture. It is a daily challenge for us to make sure that our managers recognise themselves in the company culture and that they pass it on to the layers below. [...] If you have the right culture, you don't have to put processes everywhere. The culture will give people the answer to their problem. Our number one element is to understand the customer. And if everyone understands how their work relates to the customer, it usually answers a lot of the day-to-day questions. At Exotec, we have a mantra: Safety - Performance - Cost. First, we make a machine that doesn't kill anyone; then we make a machine that meets the customer's expectations; and finally we make it cheap. You have to do all three if you want the company to be successful, but you mustn't get your priorities wrong. Safety is our first priority, no matter what the cost. This kind of thing allows people not to ask too many questions when it comes to moving forward.
Find below the episode of the podcast Le Micro des Argonautes in which Romain Moulin explains his vision of corporate culture.
#2 Telling your Story
Like people, organisations have their own history. Telling this story helps us to understand the fundamentals on which the company is based. Looking back at the creation of a company is a very stimulating exercise because creating a company is never a default choice. From then on, it is a question of questioning the psychology of the founders of your organisation: why did they choose this activity rather than another? What difference did they want to develop to stand out from their competitors and make their mark? How did they go about it?
Histories are made up of breaks and continuities. So take the time to analyse what major changes in strategy have occurred since the company was founded, based on what vision of the company. These elements deserve to be explained to employees to remind them of the path they are following
The history of an organisation is a story. As such, it goes beyond the history of the company's field of activity to tell the story of its employees, and can be interested in the history of its place. Let's say your company was built in a former mining basin, what does that say about you? What interactions have you developed with your neighbourhood? Would your story have been different if you had worked in the heart of a metropolis?
#3 Managing without losing your bearings
Giving meaning to daily life is the manager's priority. Because affirming values on posters is good. Embodying them is better. Managers are the transmission belts of the company culture. It is therefore up to them to serve the common project full-time, with a duty to set an example. If a company emphasises its desire to see its employees propose new ideas, managers should be able to take the risk of defending innovation and listen to their teams' proposals.
Let's return to the manager's role as mentor. In any organisation, including those with a light hierarchical relationship, the manager is not seen as a colleague like any other. His behaviour has a direct influence on the level of involvement of his team. Therefore, a manager who does not recognise the corporate culture and sees it as an empty slogan will not be able to fully motivate his or her staff.
This leads to two pieces of advice:
Corporate culture is not something that can be decreed in a meeting room at the top of a tower, far from the base. It is built by taking the pulse of the organisation, by questioning the field: What are the reasons why employees are happy or unhappy at work?
Maintaining the corporate culture is a constant task that requires the adaptation of management practices.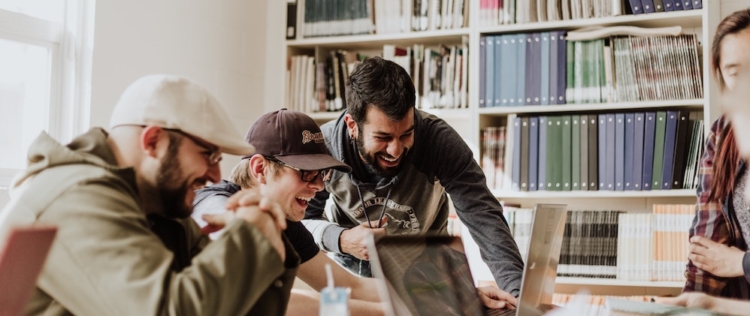 #4 Communicate simply
Most companies have their own team rituals: organising a weekly meeting, having lunch together, talking over the coffee machine, etc. These are special moments that contribute to a pleasant atmosphere and strong relationships. Their informal nature also allows employees to express their feelings without fear of being judged. You don't need a foosball table to have a fun team atmosphere that works. You just have to be able to let go.
The way people communicate in your company helps to create a unique chemistry. So is it formal or informal? How is important information delivered and how does it come back from the field?
There are a multitude of channels for internal exchanges: email, Slack, Teams, etc. Each of these channels is handled differently by users. Email is the heir to the letter and retains certain codes (special layout, polite wording and signature). Conversely, tools such as Slack or Teams display messages in discussion flows, thus providing a certain flexibility in form that makes internal communication more fluid.
The natif. application offers an audio-based approach to internal communication. The audio platform is based on the observation that some information is better conveyed orally than in writing. Indeed, the spoken word brings a range of nuances in the voice that give the message its own tone. At a time when hybrid work has become the norm, it is also a question of offering a warm channel to reintroduce proximity between teams that do not see each other.
#5 Thinking about the work environment as a determinant in the relationships between employees
The work environment is essential to create a dynamic around a common project. How do your employees feel in their work environment? What image does their work environment give them of themselves?
Any interior designer will tell you that the layout of a space has a major influence on the way its occupants live in it: how do offices and common areas communicate? How do offices and common areas communicate? How is furniture arranged? Would they create interesting discussion opportunities if they were arranged differently? All these elements contribute to creating a favourable environment for employees to feel comfortable. These choices should be in line with the message the organisation wants to send to its employees. If team spirit is at the heart of the company culture, a sofa and a relaxation area can encourage moments of discussion.
Other elements also come into play in the perception of the company by its employees, notably dress code. How would an employee look if he or she came in shorts, a suit or an unironed shirt? Do employees feel allowed to show their tattoos and wear flashy colours? Some sectors of the economy are notorious for their dress codes. It is customary for bankers to wear a three-piece suit, have a closely trimmed beard, and to proscribe any extravagance in their attire. Conversely, in other, more creative fields, it is the suit that is seen as incongruous and pretentious. Clothing is an integral part of the corporate culture because it helps to create a working environment. Although it is impossible to impose an explicit dress code on employees, managers often set the tone by showing what is and is not allowed to be worn.
#6 How to recognise an organisation with a good corporate culture?
Here are several indicators that are symptomatic of companies in which employees feel useful in the service of a project they believe in:
A low turnover rate.
Employees are proactive in undertaking new projects and expanding their mission. They like to put themselves in the customer's shoes to understand how to provide better service.
New ideas are given the attention they deserve. Employees do not feel judged if they propose an innovation and the result is disappointing. The right to make mistakes is real.
Employees can be left to their own devices without fear that they are twiddling their thumbs. Trust is mutual between employees and employer.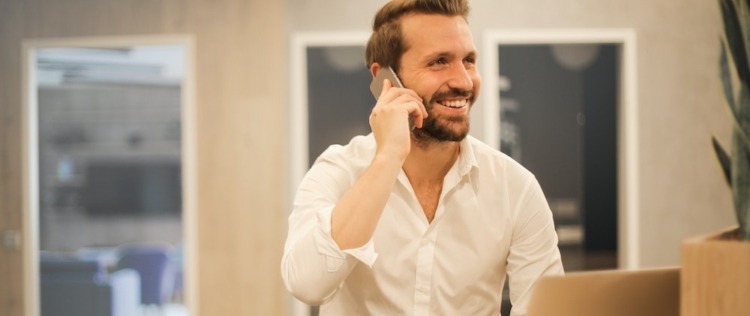 #Conseil Bonus: L'importance de soigner le départ de ceux qui s'en vont
Your former employees have as much influence on the perception of your company as your current ones. The image they take away from your company will contribute to your reputation in circles beyond your control. Therefore, take care when your employees leave, regardless of the reason for their departure.
So consider future ex-employees as stakeholders of the company until their last day... and even after! The relationship between a company and its former employees can continue for years, or even a lifetime. No matter how long they have been with the company, their memories of it will be indelible.
Corporate culture is not just a matter of human resources.
Corporate culture has a considerable influence both internally and on how an organisation is perceived by its customers and partners. A motivated team brings confidence and performance, and easily attracts new talent.
#Le podcast Culture d'entreprise
Vous souhaitez découvrir des entreprises qui innovent à propos de leur culture d'entreprise ? Découvrez le podcast Culture d'Entreprise ! Au micro de Grace Leplat, dans chaque épisode, vous découvrirez comment des leaders visionnaires ont su créer une culture d'entreprise qui attire et fidélise les meilleurs talents. Ces leaders expérimentés nous guident à travers leurs réussites, leurs défis et les leçons qu'ils ont apprises tout au long de leur parcours. Le podcast explore également comment engager les équipes dans un projet qui a du sens, en s'appuyant sur des exemples concrets d'organisations qui ont réussi à créer une adhésion forte à leur vision.